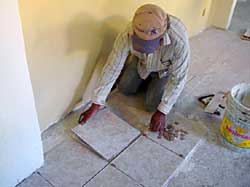 The construction is finished. We'll probably need one more week to complete the finish work inside the house, then a few days to build new sidewalks.

Two more weeks until I can sleep late in the mornings.

Doors and cabinets will be a while longer. How long is anybody's guess.