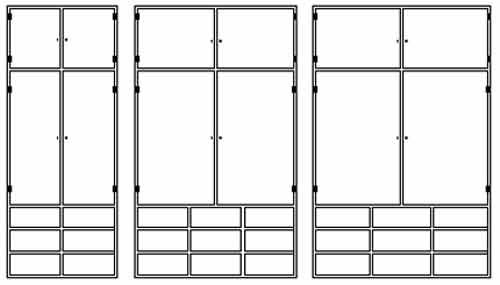 These are the bedroom closets. From the left they are for the boy's room, the girl's room, and the parent's room.

These custom wooden units fit into the niches built into each room. They extend from floor to ceiling.

There are drawers on the bottom, a center closet section for hanging clothes, and a top shelf section for little used items (hiding Christmas presents?). The closet doors will have mirrors on the inside surface.

Both the kitchen and bedroom units will have a natural wood finish.