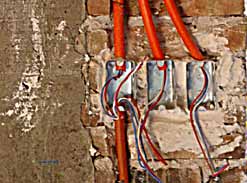 The boxes and conduits have been recessed into the brick walls -- although it is a bit hard to see in these pictures. When the wall is plastered, all this will be covered. These pictures are from the first floor south where the concrete floor slab has not yet been poured on the dirt 'sub-floor.' Perhaps next week.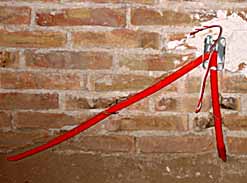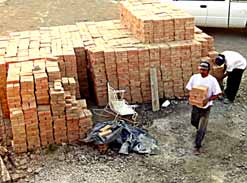 The concrete guys returned to perform their amazing bucket on the head balancing act. More guys this time, so the total time was just four hours.

10,000 bricks in the early morning sun to be tossed up for the north second floor walls which should take most of September to build, then we can begin the roof.